During the summer of 2022, Earl C. Rodgers and Associates embarked on a project working for the Swope Art Museum in downtown Terre Haute, Indiana. The Swope Art Museum staff contacted Earl C. Rodgers and Associates about upgrading, repairing, and replacing various entries on the exterior of their building. Electric operators were added to the main entrance.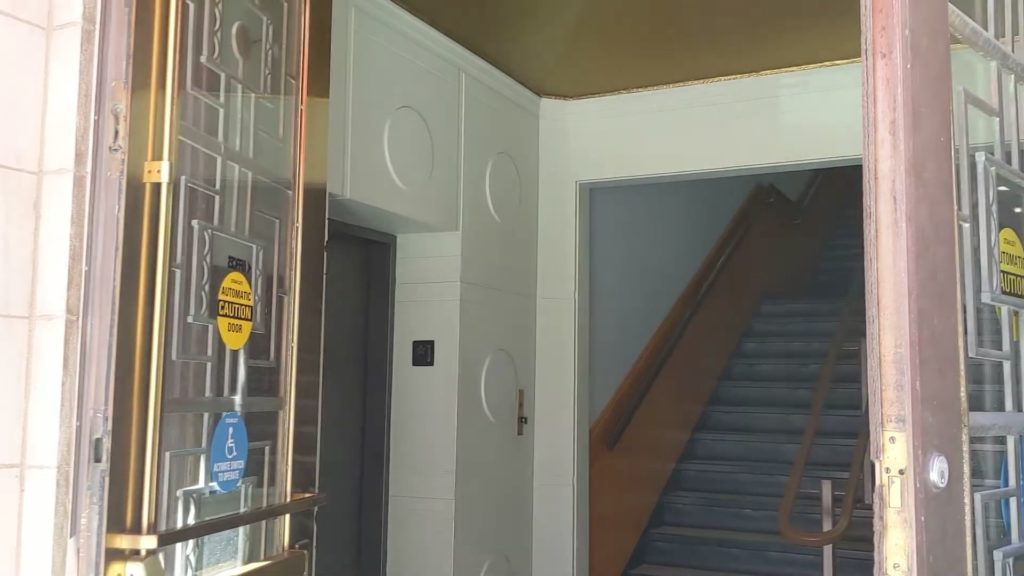 The Swope Art Museum has the only balance door in Vigo County. "The doors have a unique operating mechanism. Our company added electric operations to them. We were able to have them repaired and adjusted. They are now weather-tight and handicap accessible," Earl C. Rodgers and Associates Executive Vice-President Michael Shaw explained.
On the back and north side of the building, Earl C. Rodgers and Associates replaced doors to make the building more secure and weather-tight so that it can continue to be a well-climate control museum.
The original brass doors are one set of the Swope Art Museum's front-facing doors.  Due to aging, the doors were beginning to drag due to the pivots and operations on the bottom side of the doors. Earl C. Rodgers and Associates repaired and replaced all the mechanisms so the doors could continue to operate and welcome the public.
About the Swope Art Museum
The Swope Art Museum has many people to thank for its existence, but none more than Terre Haute jeweler Sheldon Swope. Through a bequest, Swope laid the foundations on which the museum was built. His will, bequeathing all but a small portion of his estate to the founding of the art gallery, was written in 1903 and remained unchanged.
On September 26, 1939, the first board of managers was appointed by Judge John W. Gerdink, and planning began for the new gallery and the collection of artworks to be housed there. The second floor of the downtown Swope Block, a 1901 Italian Renaissance-style commercial building that was part of the Swope estate, was gutted and rebuilt as a state-of-the-art exhibition space in a streamlined Art Deco style.
In March of 1942, The Sheldon Swope Art Gallery formally opened its doors to the public with nationwide attention.
For more information about the Swope Art Museum, visit: https://www.swope.org.